Protecting your investment where it counts – Give us a call for a quote or coverage
Scan with your phone to call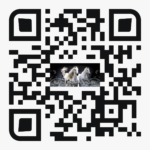 Financial – Warranty – Insurance
Baker's Personal Guarantee
We are committed to earning and maintaining your trust with Insurance & Warranty Companies that have over Billion's in assets or with active contracts in force and that have been in business for more than 100 years. We will listen to what your needs are, discuss available options and always provide prompt, friendly service.
It's that type of responsive, personal service that keeps customer satisfaction high. With a combination of experience and honesty, your knowledgeable local agent has a vested interest in what's best for you.
We can provide straightforward suggestions on appropriate coverages for the changes in your life.
Who We Are
Southern Illinois Insurance have cts and services to consumers. We continue to expand our Insurance and Warranty programs sold through an extensive
network of Independent of agents through several states.
Quality
The heart of quality is integrity. Quality is the cornerstone on which all our activity rests – quality products, services, people, and investments. We strive for superior quality and continuous quality improvement in everything we do.
Serving People
Serving people begins with being worthy of their trust. We believe we are at our best when we value and build upon the diverse talents, backgrounds, and insights of all people. We find our ultimate reward in serving these three groups:
Customers
Our customers come first. Our success as a Company depends upon our ability to respond to the needs of the many different types of people we serve as customers. We prosper only to the extent that we create long-term relationships with satisfied customers. We do so in discerning their needs and responding to them; in providing high value, distinctive products; in prudent investment of policyholder funds; in systems, information, and counsel which help our customers solve problems; and in prompt, accurate, innovative, and courteous service which is the best in the business.