SR-22 Car Insurance Quote
Sr-22 car insurance quote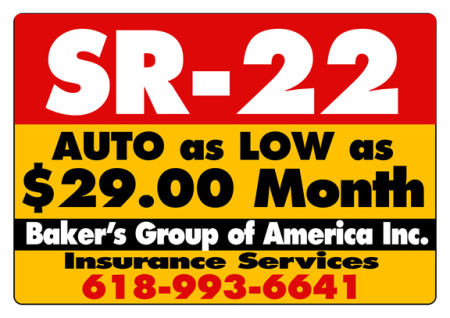 Request My FREE Quote
What is an SR-22?
A vehicle liability document, or certificate issued for "high risk" insurance policies after having a major/several minor violations. Although it is referred to as "SR-22 insurance" it is not a form of auto insurance and not a substitute.
An SR-22 is temporary and restricted coverage for auto liability that meets the state's minimum requirements.
Depending on the severity of an individual's vehicle violation, an SR-22 could be required for 1-5 years.
The average time period one could expect to need an SR-22 is 2-3 years.
Who Qualifies?
Individuals with moving violations such as reckless driving
Driving on a revoked or suspended license
Individuals with DUI/DWI charges
Too many tickets in a short time period/repeat traffic offenses
An at-fault accident while driving without insurance
Other Requirements?
No driver's license needed. Foreign driver's license accepted.
No restrictions on number of accidents or traffic tickets.
Flexible Plans
Visa and Mastercard Accepted

Monthly Payments Accepted
Your personal information is safe. We protect your information with a 256-bit SSL / HTTPS connection.
Prefer the phone or email to get a quote? Contact Tracy Baker at (618) 993-6641 or [email protected] instead!